The EU's Brexit Deal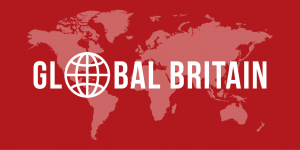 We will not really be leaving in March

We are not free to strike trade agreements with the world

The integrity of the United Kingdom is under threat by the toxic "backstop"

We would be creating a border between Northern Ireland and Great Britain, undermining the UK.

We will have to pay £39 billion to the EU for nothing guaranteed in return

The EU can trap us in the Customs Union until 2099

The European Court of Justice will continue to have control over our laws – and can punish the UK if we don't comply
Our options?
WTO Deal or Canada++
Honours the promises of the referendum

Allows the UK to trade globally on WTO rules

Saves the UK billions intended for the EU so we can put back into our economy.
SUBSCRIBE TO OUR NEWSLETTER
Subscribe to receive daily Brexit News Brief and
many other publications.
Subscribe
View Our Cause
Despite a clear majority vote in the EU referendum there are many vested interests seeking to water down or even halt the UK Government's commitment to deliver Brexit for the people.