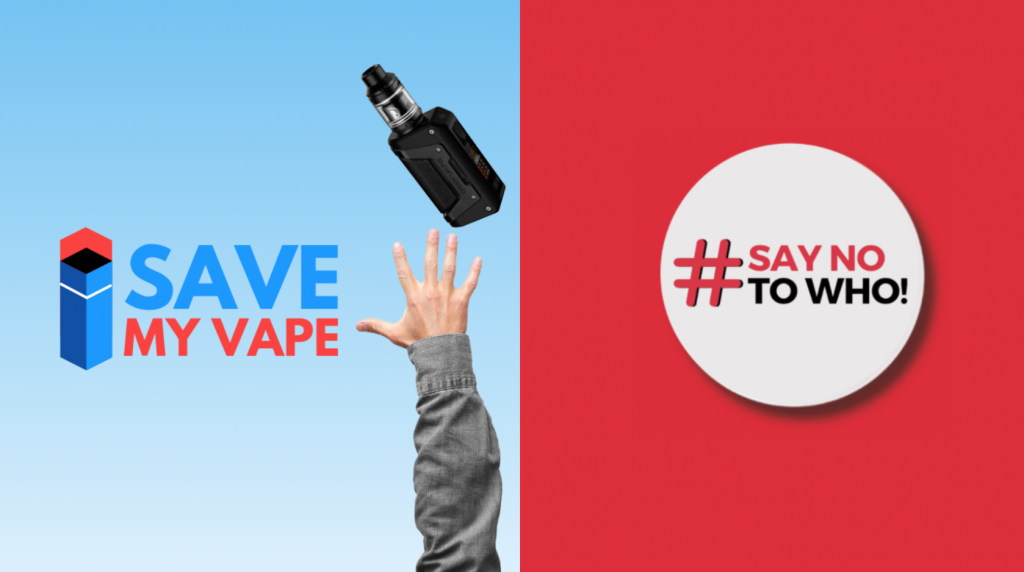 As part of Global Britain's SMOKE-FREE Campaign we have setup two websites.
These two new action oriented brands will be helping to put pressure on the UK Government to stand against the regressive guidance of the Chinese backed WHO.
Please find both of these sites below and use them to email your MP – telling them that you disagree strongly with WHO's perspective.
Save My Vape: savemyvape.co.uk
Say NO To WHO: saynotowho.co.uk